E. Michael Darby, M.D.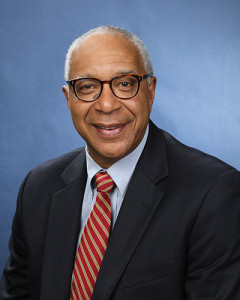 Dr. Darby was born and raised in New York and Connecticut, and came to the Bay Area in 1973 for medical school and subsequent training. He has been practicing gastroenterology since 1983, and enjoys all aspects of the field. He is particularly interested in colon cancer screening and liver disease.
He lives in Berkeley with his wife, a physician and writer. They have three adult children and enjoy traveling, music, drama and cooking. He is also an avid sports fan and has been involved in many non-profit organizations, such as KQED and the Aurora Theatre.
Areas of Interest: Full range of general gastroenterology with expertise in diagnostic/therapeutic procedures including colonoscopy and endoscopy.
College: Harvard University, Cambridge, MA
Medical School: University of California San Francisco School of Medicine, San Francisco, CA
Residency: University of California San Francisco, San Francisco CA
Fellowship: University of California San Francisco, San Francisco CA
Board Certification: Gastroenterology, American Board of Internal Medicine
Internal Medicine, American Board of Internal Medicine
Address
300 Frank Ogawa Plaza, Suite 450
Oakland CA 94612
Telephone