Neil H. Stollman, M.D., FACP, FACG, AGAF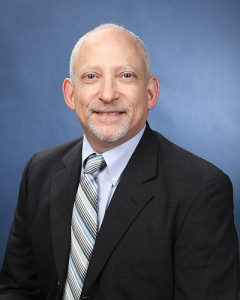 Dr. Stollman is originally from NYC and attended Wesleyan University and NYU School of Medicine. He completed his residency at Columbia University College of Physicians & Surgeons, and then a Fellowship in Gastroenterology at the University of Miami, where he then became Chief of Gastroenterology at the Miami VA Medical Center. In 2000, he was recruited to become Chief of Gastroenterology at San Francisco General Hospital, and Associate Clinical Professor of Medicine at UCSF. He happily exchanged his Bay Bridge commute for family mornings when he joined our practice in 2005. He is currently Chairman of the Department of Medicine at Alta Bates Summit Medical Center in Oakland, and the Governor for Northern California for the American College of Gastroenterology.
Dr. Stollman has authored many book chapters and peer-reviewed articles on diverticular disease, C. difficile infection, H. pylori, GERD, and Barrett's esophagus. He is the Director of our Research Center, and teaches frequently at UCSF, ACMC (Highland) and Samuel Merritt University.
He lives in Oakland with his wife, two children, a near-genius Golden Retriever, and a decidedly less smart but equally lovable Bernese Mountain Dog.
College: Wesleyan University, Middletown, CT
Medical School: New York University School of Medicine, New York, NY
Residency: Columbia University College of Physicians & Surgeons, New York, NY
Fellowship:Jackson Memorial Hospital/University of Miami School of Medicine, Miami FL
Board Certification: Gastroenterology, American Board of Internal Medicine
Internal Medicine, American Board of Internal Medicine
Address
300 Frank Ogawa Plaza, Suite 450
Oakland CA 94612
Telephone