Silvia M. Villagomez, MD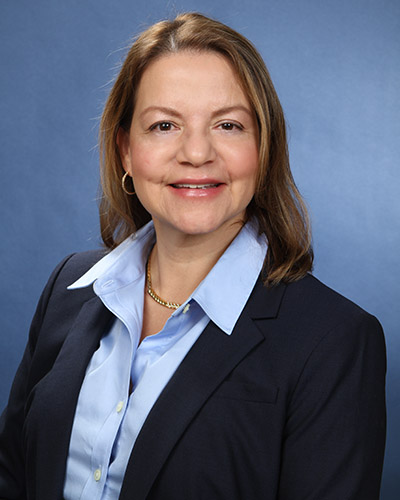 Dr. Villagomez was born right here in Oakland, California and grew up in the San Francisco Bay Area. After completing her medical degree at Harvard, she returned to San Francisco to complete her education in internal medicine and gastroenterology. In 1996, she began her clinical practice in a multi-specialty clinic in Spokane, Washington where she enjoyed the great Northwest with her growing family for 5 years. In 2001, she returned to the Bay Area and joined East Bay Center for Digestive Health Medical Associates in order to further develop her practice and be closer to her extended family.
Currently, she is the Chief of Gastroenterology at Alta Bates Summit Medical Center. She enjoys all aspects of general gastroenterology and has developed a gentle touch and compassionate relationship with her patients.
When not practicing medicine, she enjoys quality time with her husband and two daughters and their new puppy, Wallee.
Areas of Interest: Full range of general gastroenterology with expertise in diagnostic/therapeutic procedures including colonoscopy and endoscopy.
College: Stanford University, Palo Alto, CA
Medical School: Harvard University School of Medicine, Cambridge, MA
Residency: University of California San Francisco, San Francisco CA
Fellowship: Stanford University, Palo Alto, CA
Board Certification: Gastroenterology, American Board of Internal Medicine
Languages
Spanish
Address
300 Frank Ogawa Plaza, Suite 450
Oakland CA 94612
Telephone