Paul S. Chard, M.D. Ph.D.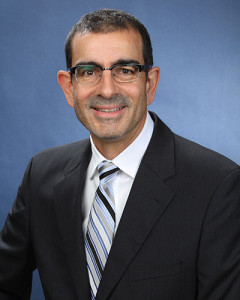 Dr. Chard is originally from the South-West of England but came to the United States more than twenty-five years ago. After completing his PhD at the University of Chicago, he headed West to Stanford University for Medical School and, thereafter, up the coast to UCSF for his Medicine Residency and Gastroenterology Fellowship. He joined East Bay Center for Digestive Health (EBCDH) in 2004 and has been delighted ever since with this dynamic group's commitment to excellence and continuity of patient care. He became President of EBCDH in 2011.
He lives in Rockridge with his wife, two daughters and their dog. Both he and his daughters are avid soccer players and, as such, his weekends are generally filled with either playing matches or supporting and transporting his girls to their games. The remainder of their family time is spent exploring the sights, sounds and flavors of the East Bay or taking a relaxing stroll with their dog around the neighborhood.
Areas of Interest: Full range of general gastroenterology with expertise in diagnostic/therapeutic procedures including colonoscopy, endoscopy, endoscopic retrograde cholangiopancreatography, wireless capsule endoscopy, BRAVO pH studies and hemorrhoid banding.
College: Liverpool Polytechnic, Liverpool, U.K.
PhD Program: University of Chicago, Chicago, IL
Medical School: Stanford University School of Medicine, Stanford, CA
Residency: University of California San Francisco, San Francisco CA
Fellowship: University of California San Francisco, San Francisco CA
Board Certification: Gastroenterology, American Board of Internal Medicine Internal Medicine, American Board of Internal Medicine
Address
300 Frank Ogawa Plaza, Suite 450
Oakland CA 94612
Telephone